Help Prevent Youth Suicide Today
Help Prevent Youth Suicide Today
Cyber-bullying is threatening the lives of children and teens right here in our community. Will you help us reach these kids before it's too late?
 My name is Karen Mattu. I am a Suicide Prevention Therapist with Options' Suicide Prevention Program. My job is to help children and youth in our community who are suicidal.
 As a compassionate neighbour, I know you are as worried as I am about the number of young people who are in crisis. It's what has driven me to share.
 My colleagues and I are trying to reach as many of these kids as we can, but we need the help of community members like you.
 I can share some shocking statistics with you in just a moment. But numbers never tell the real story. Behind each one of those statistics is a child. I am hoping you will take a minute to read the story of a young girl I worked with recently. Her name is Anika and she is just twelve years old.
 As you can imagine, I've changed Anika's name to protect her privacy. Sadly, privacy is something that our young people have been robbed of.
Last Monday started like any other, with a phone call from Theresa, an elementary school counsellor. "Hi Karen, I've got a referral for you. Her name is Anika."
Anika had been a bright, bubbly 12 year old. But more recently, she had started skipping classes, had difficulty concentrating and her grades were dropping. She seemed withdrawn. Her teacher took her aside one day. "Anika, you don't seem like yourself. Is anything wrong?"
Anika burst into tears. Her teacher took her to the school counselor to talk. It became clear pretty quickly that Anika's distress was serious.
"I thought he liked me!" she sobbed.
"Who are you talking about?"
"Bobby."
"What happened with Bobby?"
It turns out Anika had a crush on Bobby. He had promised her that they could hang out together if she sent him a picture of herself partly naked. And she did, using an app where the pictures disappear shortly after being opened.
What followed was truly awful…
Some girls at school got hold of the photos and sent them around to nearly everyone in the school. These girls tormented Anika, calling her names, posting the pictures in the girls' washroom, isolating her and shaming her.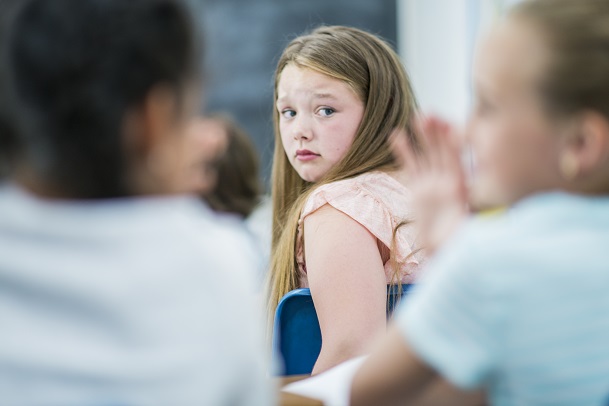 Anika was in severe distress. "I want to die," were her words. 
Did you know that more than one in ten children in our community consider killing themselves each year? We know that cyber-bullying is a key reason why.
I met with Anika immediately. Thankfully, I was able to help her. Over the months that followed we worked together to develop a way she could deal with the situation at school. You see, in the past if you were being bullied, you could change schools. These days, there is nowhere to run to that cyber-bullies won't find you.
My last meeting with Anika was a little while ago. She is feeling much better now. But she knows she can get in touch with me again any time she needs to.
Only 10 minutes after Anika left that final day, my phone rang. It was the same school counsellor. This time a young boy named Matthew needed our help – fast.
I know that you care as deeply as I do about our kids. So often parents simply do not know what is going on. Or are at a loss about what to do.
That's where you and I come in.
You may have heard of Options before. For 47 years we have supported your neighbours here in Surrey, Delta, White Rock, Langley and beyond. We help children at risk, seniors who are lonely or can't make ends meet, victims of domestic abuse, and other people who are struggling. We may even have helped someone you know.
 But we can't do all this alone. Every neighbour like you helps us be here for another person in need. Someone just like Anika .
Important Do's and Don't for Parents - Cyberbullying