Youth Making Masks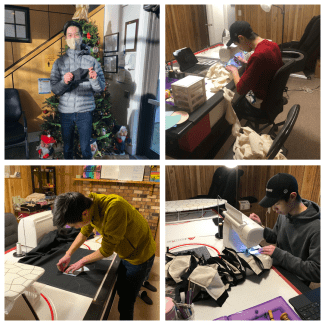 As we reflect back on 2020, we continue to be inspired by the contributions of youth in our community.
Over the month of December, Nate Gao, a grade 11 student at Seaquam Secondary in Delta, hand-made and donated 107 masks to Options Community Services as part of a school project. "I would like to make and donate masks to a local charitable organization which benefits those less fortunate," said Gao.
"Options' values of 'A healthy, caring community, where everyone thrives' and its collaborative work 'as partners and teams within the organization and broader community' aligns with the goal of the project as well as my personal goals." 
Thank you Nate!
You can also help!
Please consider being a part of something special by contributing to our COVID Emergency Fund.  Your gift will help ensure we can continue supporting those in the community that need us more than ever.