Golden Delivery! 14th Annual Victor Ghirra Toy Drive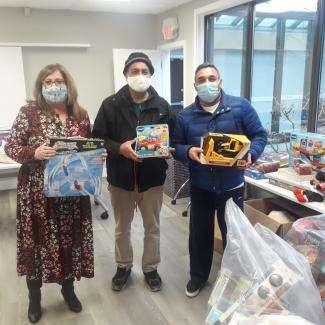 Even a pandemic couldn't stop the heartfelt kindness of everyone who dropped off gifts (via drive-thru) in the 14th annual toy drive in memory of #GoldenGhirra, Victor Ghirra.
Options Community Services have been receiving donations from the toy drive for nearly a decade and this year was no exception! Michael Ghirra and his team dropped off countless boxes and packages of children's toys and games, just in time for the holidays.
These toys will be given to the underprivileged families we support in our community through programs like immigrant services, homeless prevention programs, transition homes, counselling and many more.